E-mail your photos to mlazin@equalityforum.com.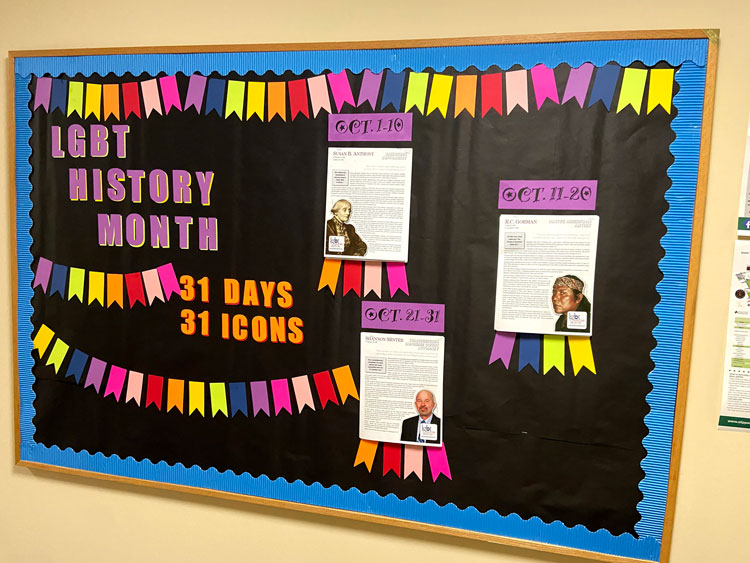 (Above) Slippery Rock University, 2021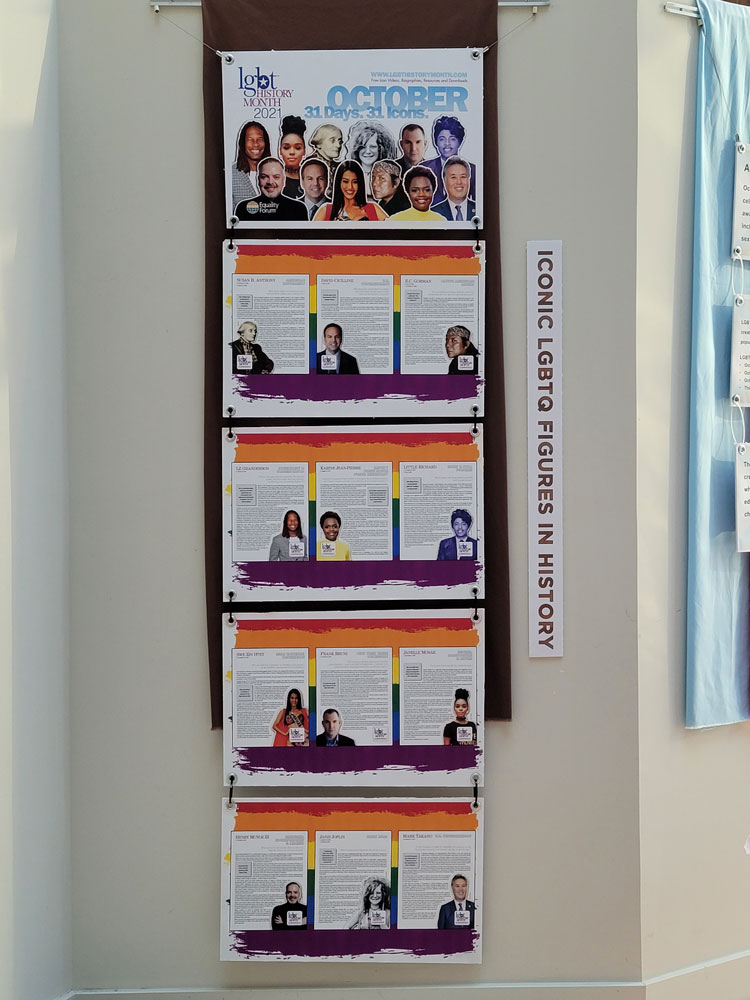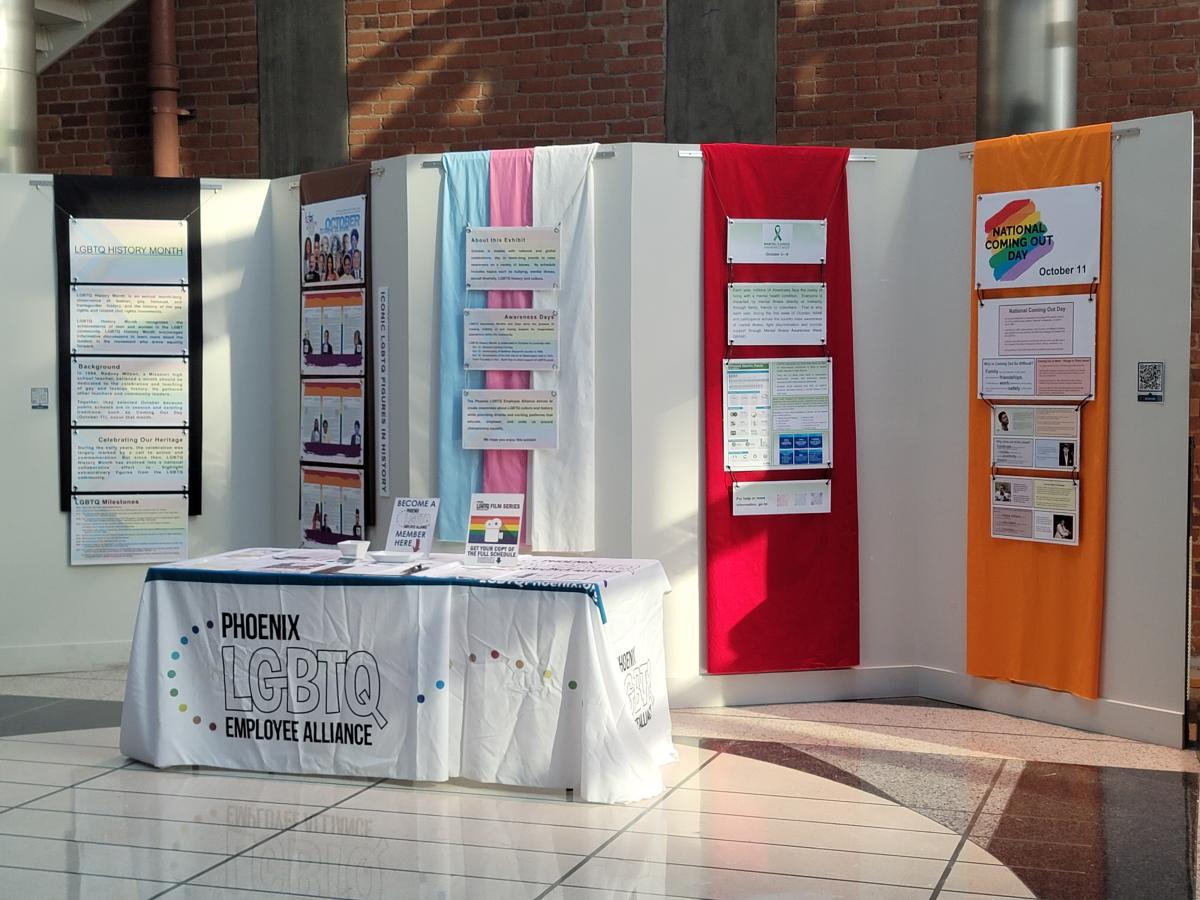 (Above) Phoenix LGBTQ Employee Alliance, 2021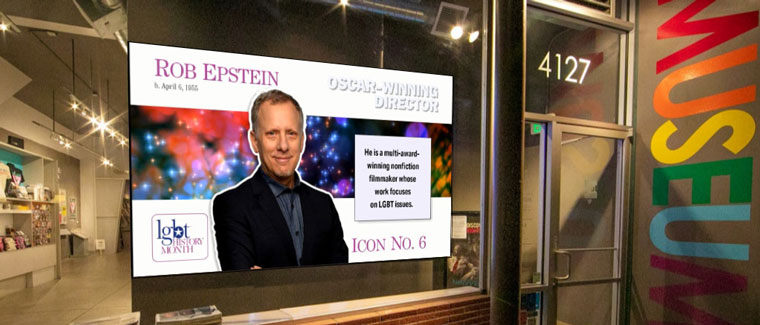 (Above) GLBT Historical Society, 2020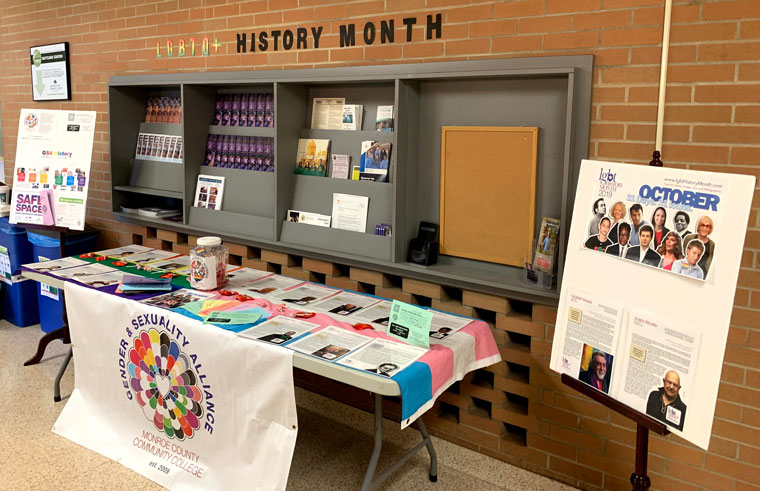 (Above) Monroe County Community College, 2019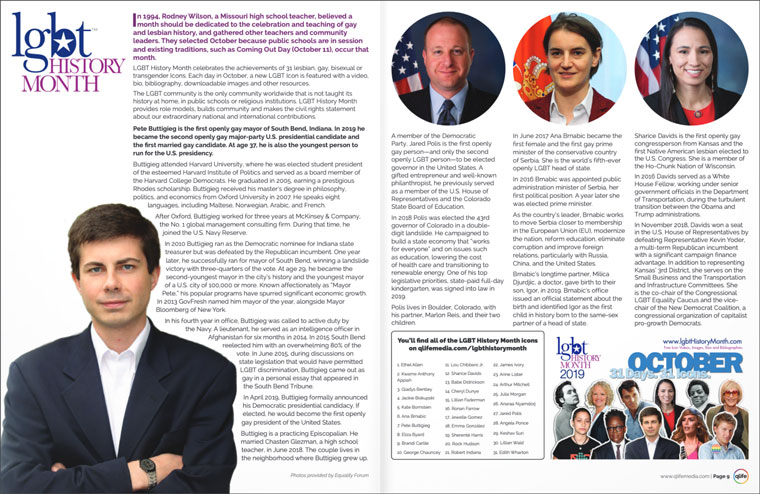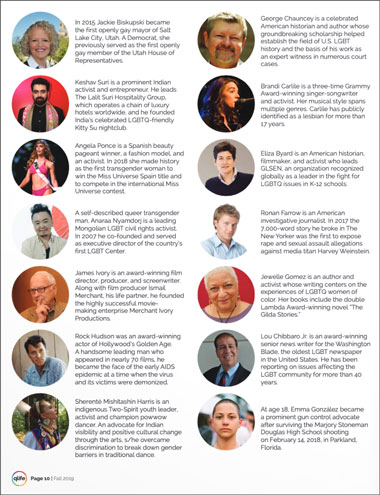 (Above) QLife Magazine, October 2019 issue.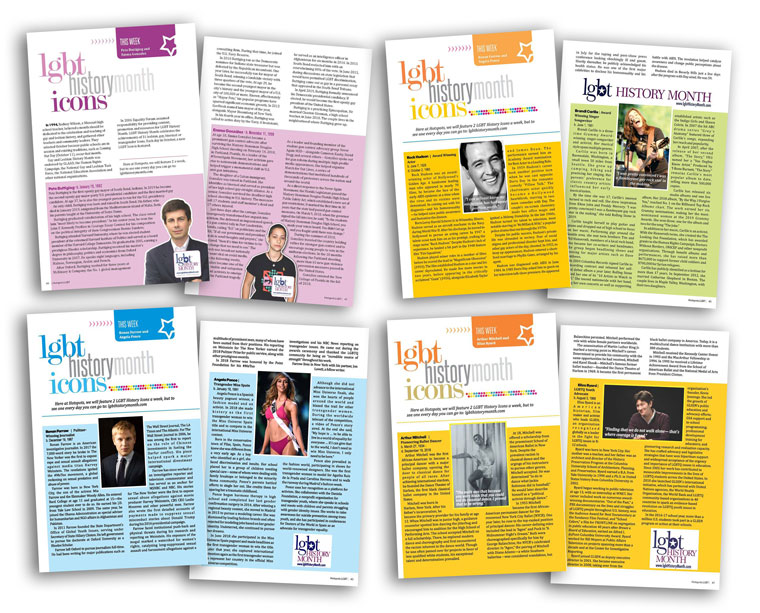 (Above) Hotspots Magazine, October 2019 issues.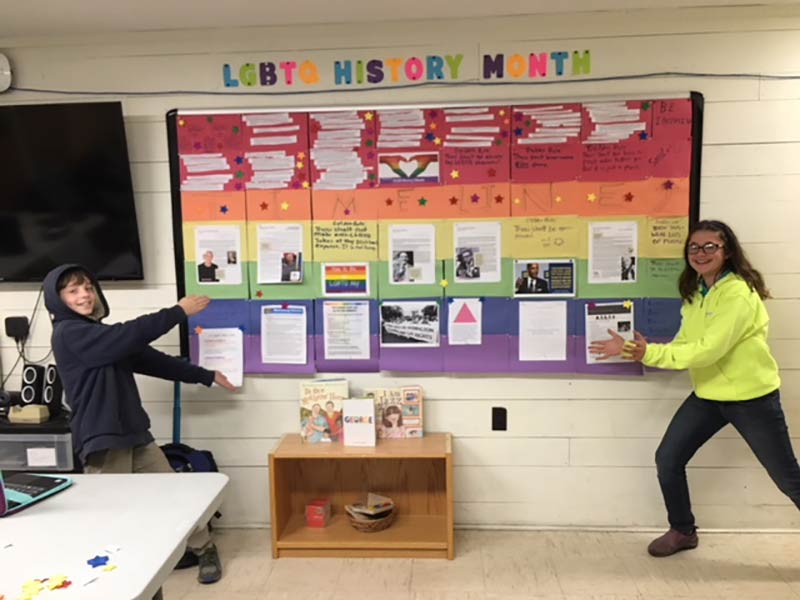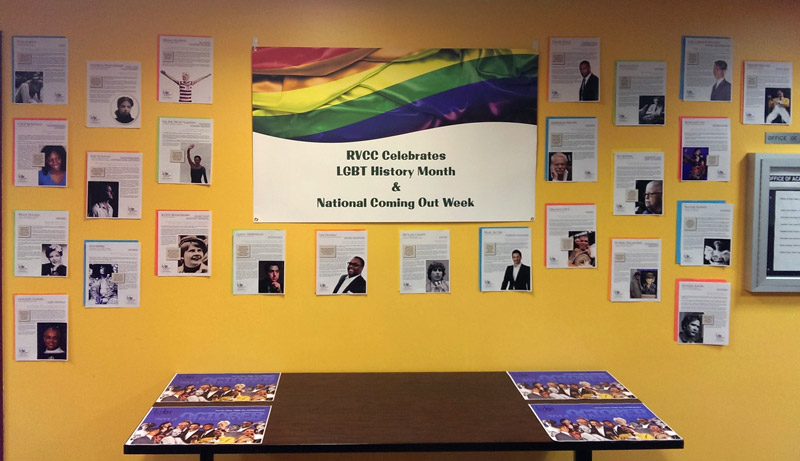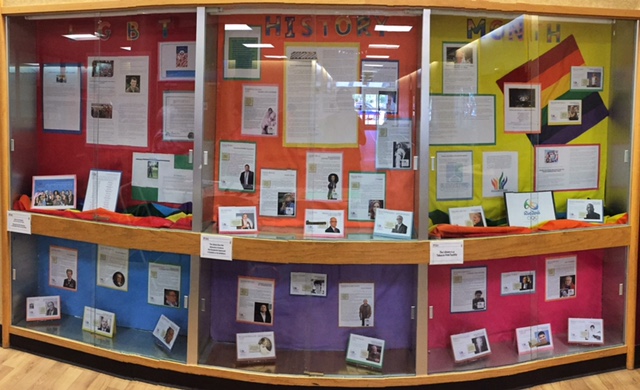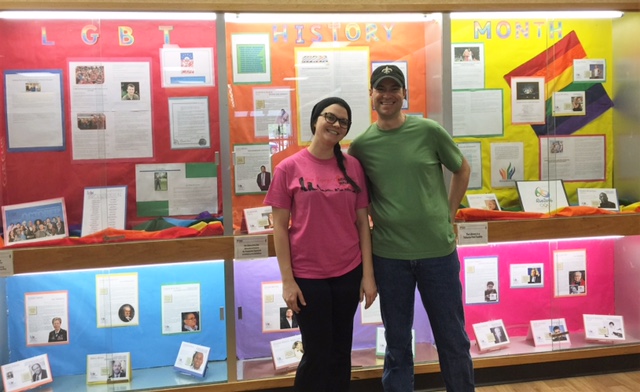 (Above) The public library in Norman, Oklahoma asked the St. Stephen's United Methodist Church Reconciling Committee to do a display for the month of October.  Emily & Jimmy worked with Cylinda Richardson-Martin the library Customer Experience Manager.