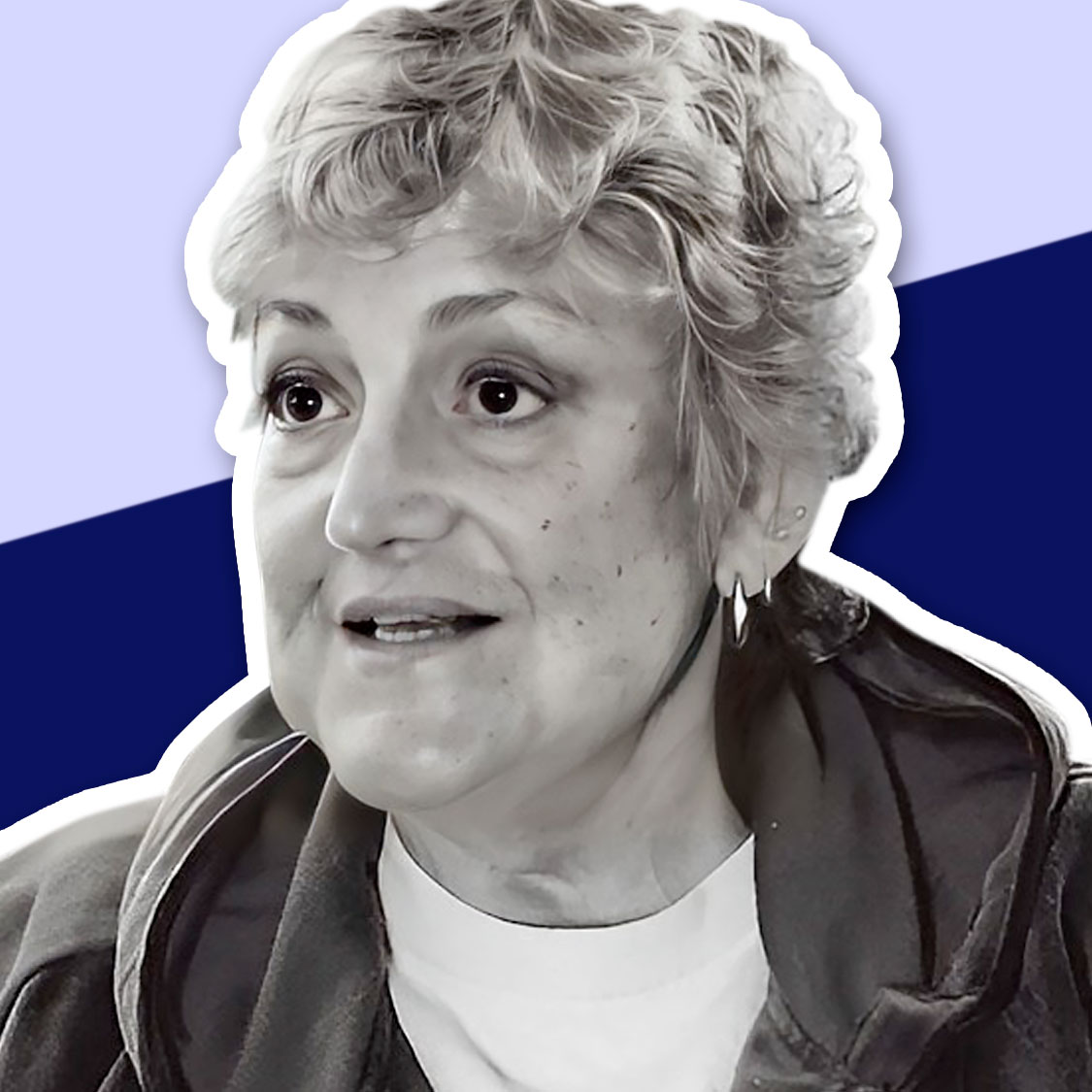 Madeline Davis

2023 Icon
LGBT Activist & Historian 
b. July 7, 1940
d. April 28, 2021
She was the first out lesbian major-party delegate to a U.S. national convention.
Madeline Davis was a prominent gay rights activist, a writer, an archivist, and a librarian. She was the first out lesbian major-party delegate to a national convention in the United States.
Davis was born in Buffalo, New York. She attended the University of Buffalo, where she earned a bachelor's degree in English and a master's degree in library studies.
Davis realized she was a lesbian in her 20s. She was married to a man for three years in the 1960s before they separated.
In the late '60s, Davis cofounded and later served as president of the Mattachine Society of the Niagara Frontier, an early gay rights organization. She also cofounded Fifth Freedom, the first LGBT magazine in New York. 
In 1971 Davis spoke at the first gay rights march at the New York state capitol. Soon thereafter, she wrote a song titled "Stonewall Nation," now recognized as the first gay liberation record and an anthem for the gay rights movement.
In 1972, as a delegate representing New York's 37th Congressional District, Davis became the first out lesbian to address the Democratic National Convention. "I am a woman and a lesbian, a minority of minorities," she proclaimed. "Now we are coming out of our closets and onto the convention floor." That same year, Davis taught what she described as the first college-level course on gay women, "Lesbianism 101," at the University of Buffalo, with fellow activist Margaret Small. Davis organized pride workshops in New York City, spoke at LGBT protests and rallies, and lectured at universities nationwide about gay rights, feminism, and gender. 
During the '90s, Davis served as chief conservator and head of preservation for the Buffalo Public Library system. She founded and was the director of the Buffalo Gay, Lesbian, Bisexual, and Transgender Archives, which currently reside in the Buffalo State College Library. She published magazine and journal articles, short stories, and poems, and in 1993 co-authored "Boots of Leather, Slippers of Gold: The History of a Lesbian Community" with Elizabeth Lapovsky Kennedy. 
Davis married activist Wendy Smiley in 1995. Theirs was the first same-sex wedding in the Buffalo Jewish community. The couple moved to Amherst, New York, in 2006, where Davis worked as a librarian and archivist. In 2012 she became the vice president for community liaison of the Stonewall Democrats and was inducted into the Advocate magazine's Hall of Fame.
Davis died of complications from a stroke at age 80. The New York Times published her obituary.